NEOPRENE FENDER COVER SOCKS BLUE/BLACK SF2 — P0958013 TREM
100% stretch neoprene, machine washable. Does not stain the sides.
Neoprene is the best fabric for use in roofing. Its main characteristics are:
elasticity, cut and crush resistance and very high resistance to wear, atmospheric ageing and heat. It is also inert to many chemicals, oils and solvents.
MADJONI: SF2
Ø 13< >17 cm
​H=55< >60 cm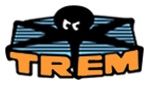 Quick Buy – ONLY FROM BULGARIA!!! | We will contact you with the shipping cost
Just 4 fields to fill in